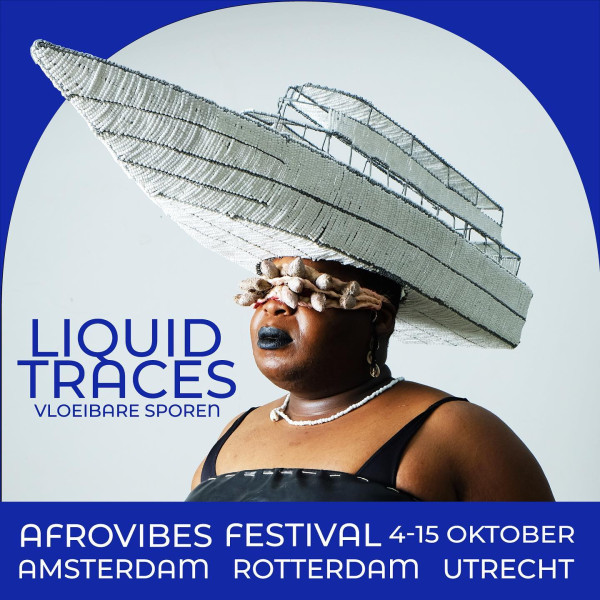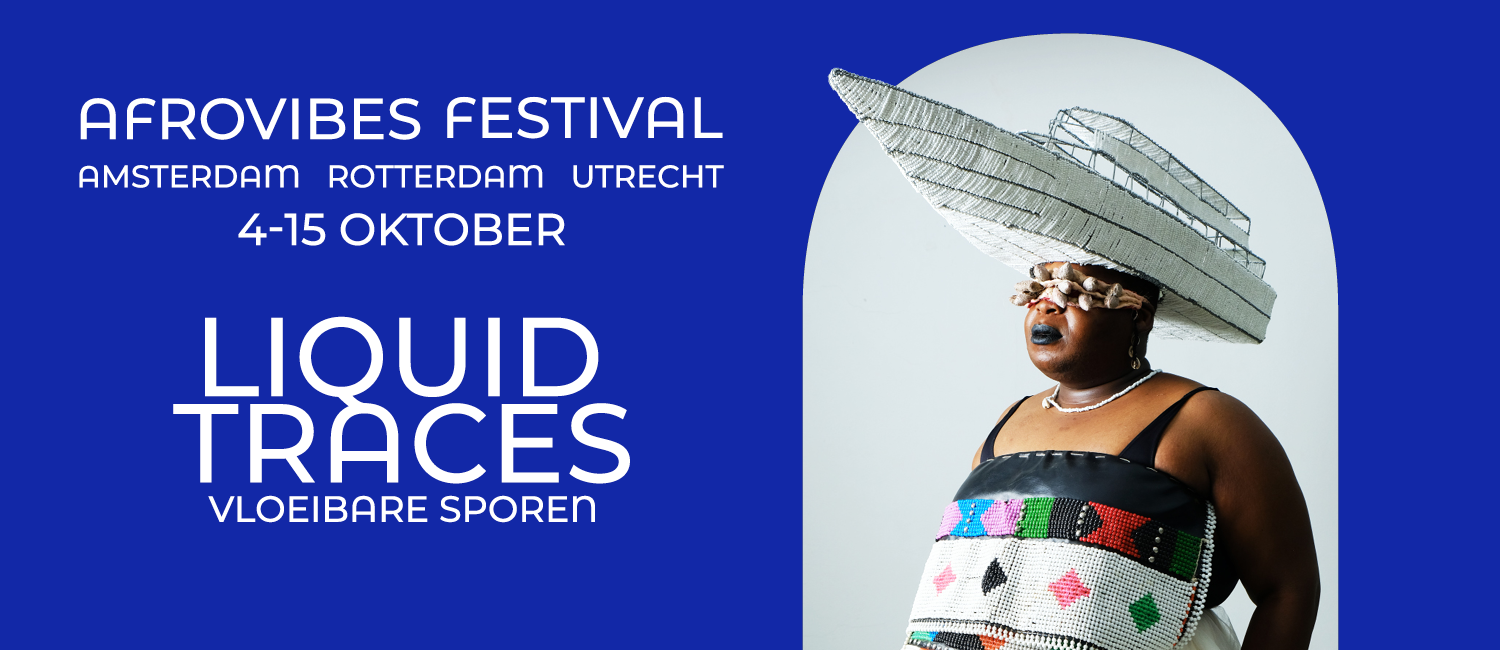 AFROVIBES FESTIVAL 2023
Liquid Traces
The waters of the oceans served as ancient migratory routes for trade and carrying people away from their territories. But the oceans also connect continents and cultures. Water also features in healing rituals and ceremonies in many African cultures to come to terms with the past.
Liquid Traces is an artistic response to remembering our past and trying to come to terms with it.
Festival of arts and performance from and about Africa. This year with the focus on East Africa.
4 – 15 October 2023
Amsterdam, Rotterdam, Utrecht