TALKSHOW RUPTURE | RAPTURE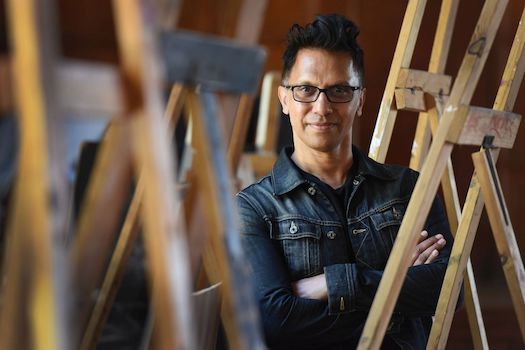 With theatre maker Bright Richards, Jay Pather, artistic director of Afrovibes, and others we discuss this year's festival theme: Rupture | Rapture. There is intense pleasure and delight that we get from our contact with other cultures. With this comes an awareness of the tensions and divisions that historically have arisen and do continue to arise between people and cultures. It is this paradox, the tension and the pleasure, that characterizes the relationship between Europe and the African continent in general.
How do we deal with our shared past? A past that has produced everything from the slave trade, through colonization, as well as migration. Out of this, a culturally rich African Diaspora emerged, and a Black identity developed across the globe. The questions we pose have to do with checking in on who we are today, within a multicultural society, how do we connect to our shared past, how do we look at each other, and what may be the role of the artists in this realm of this rupture and rapture. Ultimately, these questions need to be approached from an African and a European perspective.
AMSTERDAM | De Balie
Thu 13 October, 18h30 uur
Talkshow
Credits
AMSTERDAM | De Balie
Thu 13 October, 18h30
SPEAKERS
Jay Pather, artistic director Afrovibes
Bright O. Richards, actor, artistic director New Dutch Connections
Hakim Bah, writer and theatre director